Download your Carrwood Meeting Room Brochure
Hold your meeting in a space designed to impress delegates.

What do you get in a Carrwood Meeting Room?
Housekeeping staff on site
IT support
Dedicated receptionist
Fast and reliable internet
Refreshments included within the price
Free onsite Parking
If you're thinking of hiring a meeting room, download our brochure to
find out how we can help.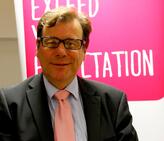 'The staff are superb – nothing is too much trouble. They really understand our needs and you never have to ask for anything twice. Holding meetings at Carrwood Park really is stress free - the meeting rooms are always set out correctly and we have use of the latest technology.' Gareth Bullen